Bible Chapel Missions' Conference
The Hope of God's Global Glory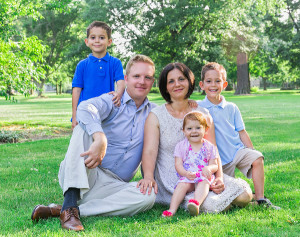 David and Felicia Lee (Marc, Seth, Olivia) love the Lord and love children. Since 2009 they have served in Romania among abused and abandoned children. Felicia is Romanian, born and raised. David learned the language and culture to make Romania his home as well. Their ministry includes: 1. "On Track" their Bible lesson and tutoring program and 2. Helping Romanian Christians foster and adopt children.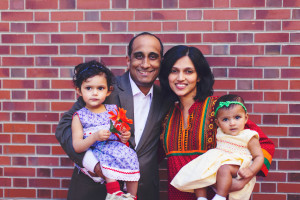 Aubrey Sequeira grew up in Southern India and was brought to saving faith in Christ through the faithful witness of a missionary. Aubrey is currently doing doctoral work in Biblical Theology at the Southern Baptist Theological Seminary, where he also serves as adjunct instructor for New Testament. Aubrey is married to Nishika and they have two  daughters Eliana and Petra (and a third one due this July!). Aubrey plans to return to India to plant a church in an urban center and to start a theological training center to equip Indian pastors and church-planters.
 Feb.21st – Saturday     5:00 PM     Dinner      6:00 PM  Session #1 – canceled
Feb.22nd – Sunday  9:30, 10:30 AM and 6:00 PM  Sessions #2-4 – we will have our regularly scheduled 10:30 AM service; the 6pm service is canceled due to weather.
Bible Chapel is located at 705 Pontius Road
For more information:  513-941-4707   bcdelhi.com